Four Marketing Mistakes 
Everyone

 Makes That You Can Avoid
With over 15 years of experience, I've seen a lot of dumb marketing mistakes. Learn what they are and jump ahead of your competition.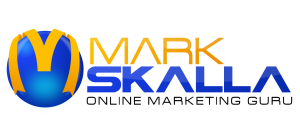 About Me and My Experience
I don't know that practice makes perfect – but I've certainly had a lot of practice!
K
nowing the right marketing strategies takes both education and experience. I earned my BS in Digital Media & Web Technology from University of Maryland (and even graduated with a 4.0 GPA). School is just part of the picture, as my experience working as part of marketing management for the past ten years has taught me a great deal.
Marketing isn't just something that I've gone to school for and have experience doing, it's something that I love. Even in my free time I enjoy reading books and examining new efforts to better understand the best methods to create ROI from a myriad of marketing platforms. It's exciting to be a marketer, and I enjoy working hard on the projects I have!
2014 Demo Reel Excerpt |
Video Editing & Animation
Amazing Tools To Do Awesome Marketing
Essential software such as the Adobe Creative Suite CS6

DSLR, Screen capture, Green Screen, Lighting, Mics, and More

Thousands of purchased stock photos, footage, and music

Website analytic tools such as Moz, RavenTools, and others

Network of tried and true developers for advanced projects

Other marketing goodies acquired over the years
Over 15 Years Experience, Let's See What Some Have To Say?
I love my clients, and am fully dedicated to keeping their trust. When you work with me, you won't ever have to worry about customer service!
To say Mark cares about his profession would be an understatement. Extremely dedicated, hard working and one who consistently offers insight and assistance into areas where he is familiar, even if it's outside of his duties. On a personal level he's approachable, friendly, supportive and diplomatic. I enjoyed my time working with Mark, and would gladly recommend him to anyone needing an accomplished professional to handle their internet marketing campaigns
Mark is a breath of insightful fresh air. I've had the pleasure of working with him for almost a year. He brought expertise and leadership to projects, great and small. He's definitely an asset to any organization. Aside from his professionalism, Mark is also a very caring individual.
Mark is nothing short of a savvy entrepreneur. He is extremely incisive with the ability to make good decisions and effectively manage projects. He is a hard working, goal oriented professional who understands how to deliver on time, within budget and with exceptional results. It was my pleasure to work with Mark and I would highly recommend him.